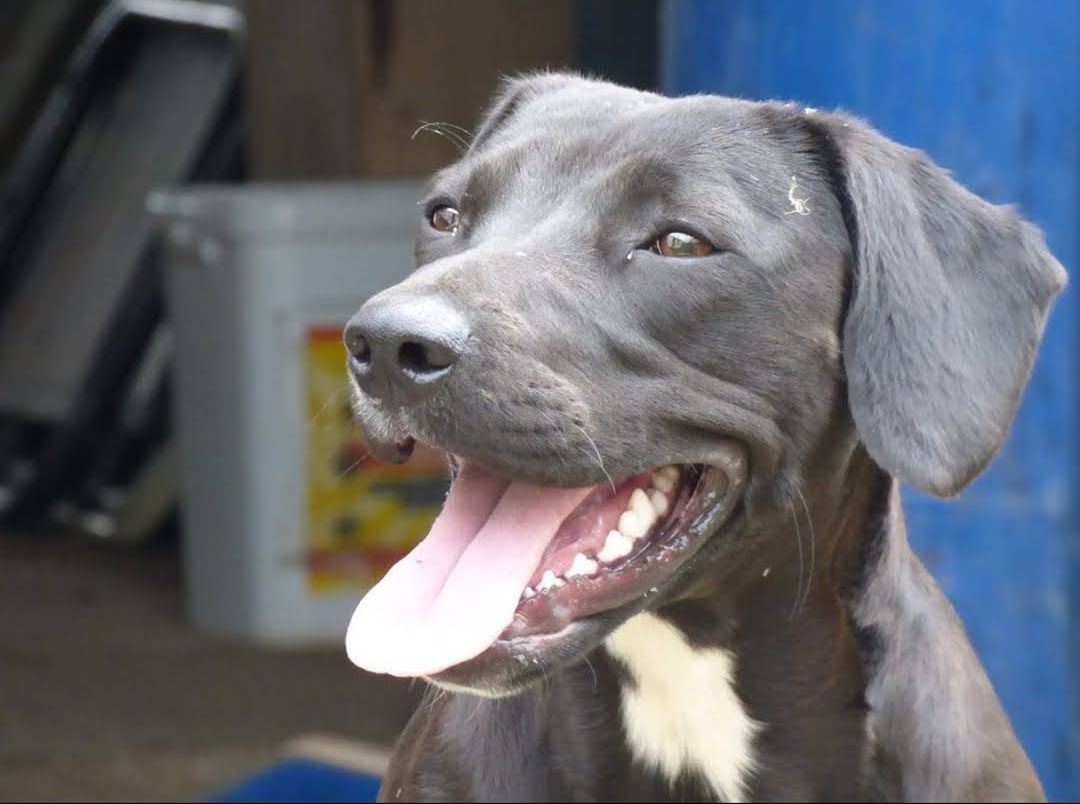 DID YOU KNOW??
We also cater for your canine friends? Meet some of our 'paw'some customers below and read their stories.
Cloud is a fox red Labrador aged 11. He had a rocky start to life in kennels, before being taken on at 18 months old to live life working as a gun dog by his current owner. In late 2021 he started to develop a faint lameness in front after doing a hard days work. His owner got in touch with us to see if we had anything natural to help alleviate some of his stiffness. After some discussion we agreed that NAF Natural Vetcare Mobility Liquid would be a good start due to his age and because he is still working. We are pleased to say that Cloud is still working some shorter days and totally loving it!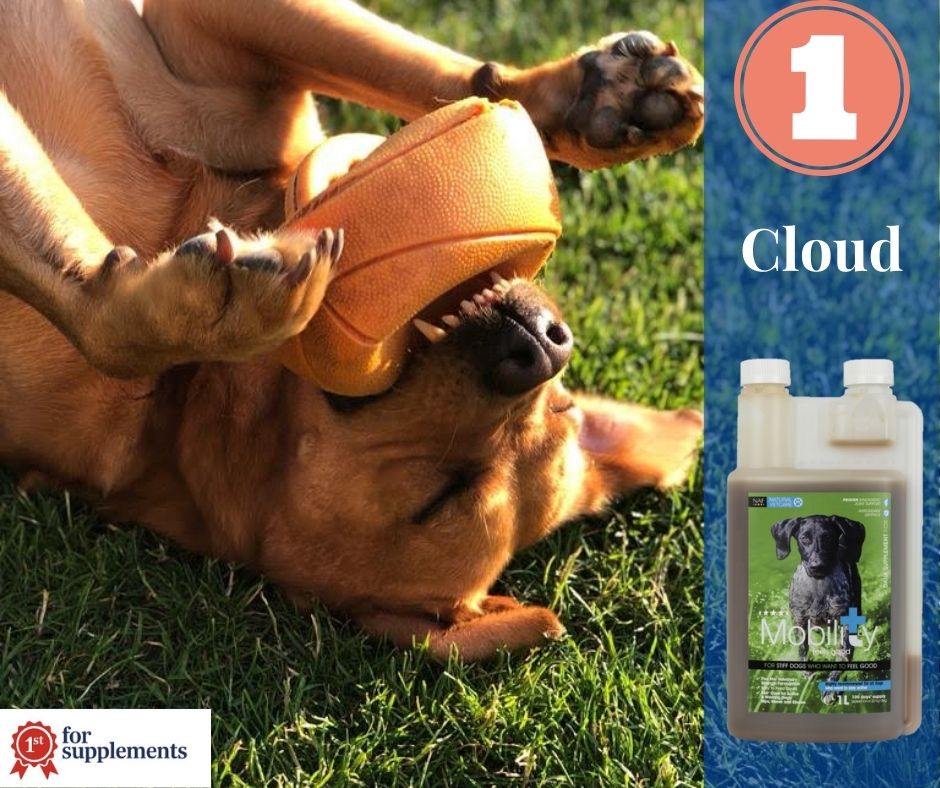 Oakey is a 6 year old German Wirehaired Pointer and is a fully trained and working deer dog. Her job involves tracking & finding deer. In 2020 she was hit by a car, badly breaking one of her front legs. She had the leg wired back together, and resumed working after a lengthy rehabilitation in early 2021. Her owner was conscious that she would need some supplementary aid to ensure she could continue to do the job she loves so much. We recommended Equine America Cortaflex Working Dog Powder, which is scientifically endorsed, with Hilton Herbs Canine Releaf for the days she may have worked particularly hard. It is now the end of 2022 and she is currently in the middle of a busy season, with no sign of slowing down!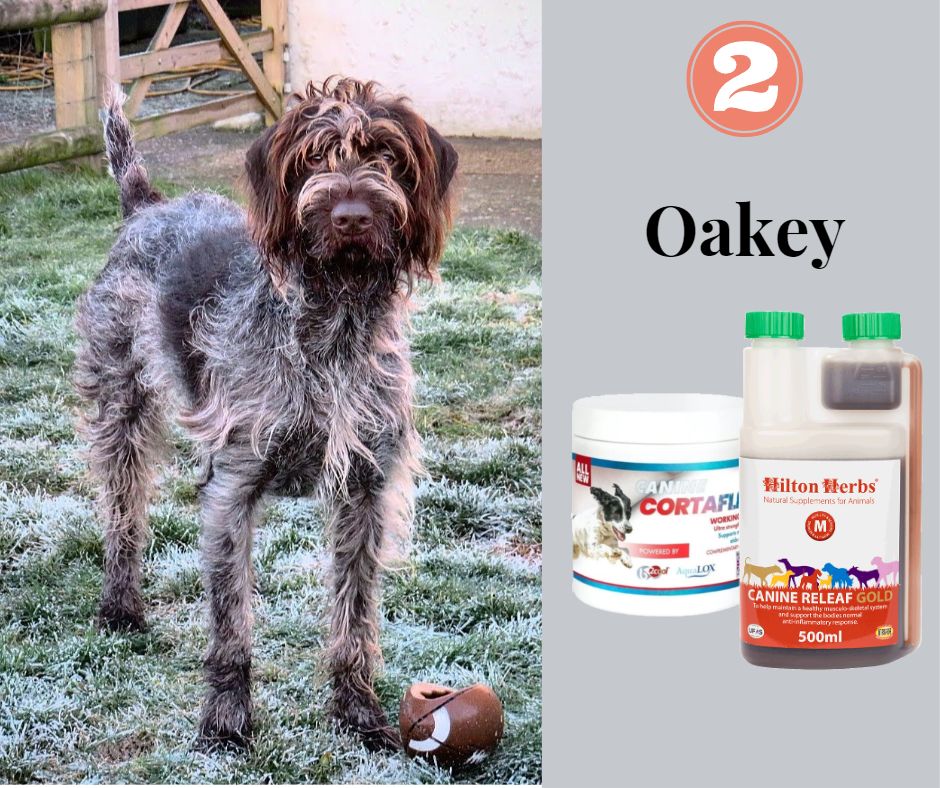 Bertie is a 12 year old Jack Russel x Chihuahua. He has had persistent skin and allergy problems for years, culminating in a ridiculous quantity of hair loss and very pink, sore skin on his legs and paws. He has had blood tests to rule out anything serious, but we have been looking for something to help with his immunity, and general health & wellbeing. He is currently on Apoquel which is a veterinary prescribed drug for his skin condition, accompanied by Hilton Herbs Senior Dog Gold, which aids with a healthy circulatory system, liver & kidney function, and digestive balance.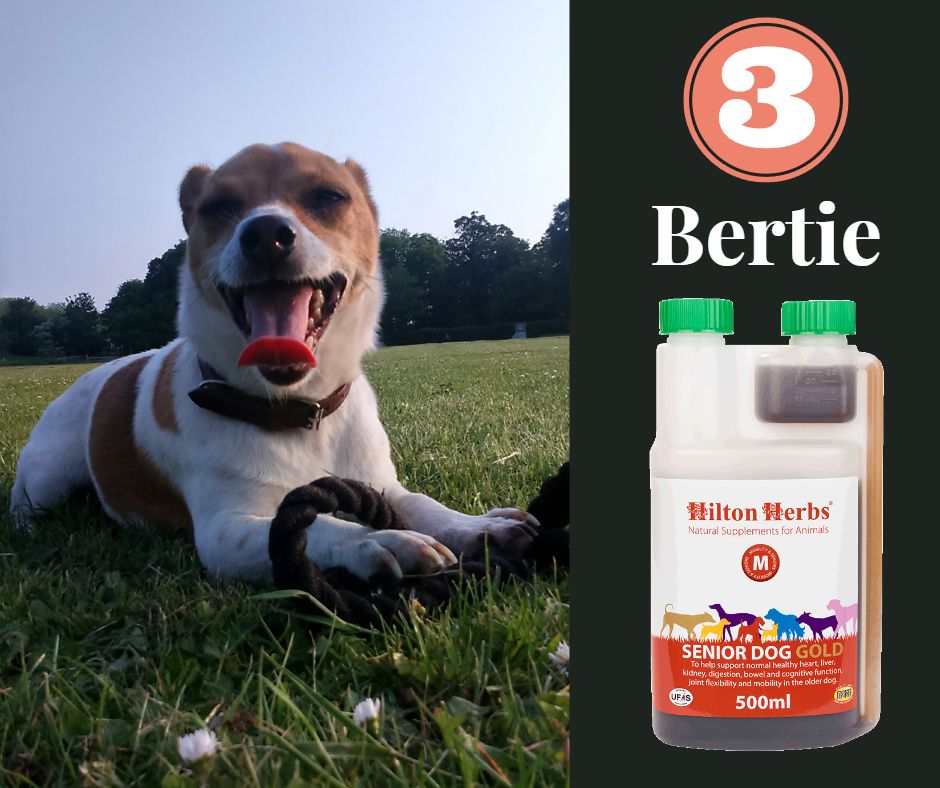 Pip is a Spaniel/Staffy/Labrador mix, and a complete delight. She is a farm dog, known for her rat catching abilities and her cattle herding! She has always been very friendly with people and dogs, but after a road accident with a tractor in 2019, she started to become a little bit reserved and anxious in a busy environment. With any physical discomfort ruled out by vets, her owner asked if we had anything that may help to settle her anxious episodes so that she could enjoy life to the full again. Vetspec Calm & Focused was our recommendation, and although she has only been on it for a couple of weeks, her owner has reported a complete personality change, and that she seems to have her sparkle back. Calm & Focused is one of our bestselling products, with good reason!